The Credit Secret
Raise Your Score Quickly And No Gimmicks
To begin anything, you must first know and understand your why.  Take time to ponder this thought carefully and with purpose.
"Remember your 'why.' You have a specific reason for doing what you do."
Pat Flynn
BUY NOW
Learn to raise your score quickly and with no gimmicks. No tricks. 
"Therefore do not be anxious, saying, 'What shall we eat?' or 'What shall we drink?' or 'What shall we wear?' For the Gentiles seek after all these things, and your heavenly Father knows that you need them all. But seek first the kingdom of God and his righteousness, and all these things will be added to you. "Therefore do not be anxious about tomorrow, for tomorrow will be anxious for itself. Sufficient for the day is its own trouble." Matthew 6:31-34
IN THE BEGINNING…
 We often see the above scripture as one of the most powerful verses committed to memory; yet, it tends to provide me with instructions re: living life and its daily requirements.  Most will often times just quote: Seek 1st the Kingdom of Heaven and his righteousness and all these will be added unto you…sounds like a great piece of instruction for us to follow, huh?  Yet, people tend to forget this part: "all these things"; which can be easily viewed as our anxieties about money, employment, shelter, relationships . . . the list could go on and on.  During the 1st century Judea they worked daily for their income; like: they worked that day and got paid for just that day.  I want you to imagine that for a moment…..what if everyday you received a days wage; yet, had no earthly idea of where your wages would come from for tomorrow.  Just thinking about that gives me goosebumps; you feel it?  Often times, I bet, you create anxiousness within yourself and unwarranted stress from your daily responsibilities . . .yet, we should rest in his word knowing he has given us enough grace for today and tomorrow will take care of itself.  It took me years to finally learn how to find comfort in that one promise; but, I did.  I rest in his word knowing he has made provision available.
I like to always start off with God in all my ways; I know he will guide me as I move forward sharing such valuable tidbits of information.  Sense, you are now reading this. . . it says to me: change is warranted and warranted now.  We have put some things off long enough and now, it's best to just grab the bull by the horns and face our issues head-on.  Let's do exactly that . . .
Who knew.  So, simple you never would even think of it. 
David J. 
Thanks Micki. We have made some changes to our credit history.  
Jessica W. 
"Another successful experience"
We've been following you online and couldn't wait to read your first book.  Great information. 
Will & Tiffani S. 
Mark Twain once said that India is "the One land that all men desire to see, and having seen once, by even a glimpse, would not give that glimpse for all the shows of all the rest of the globe combined."...via JustLuxe.comPowered by WPeMatico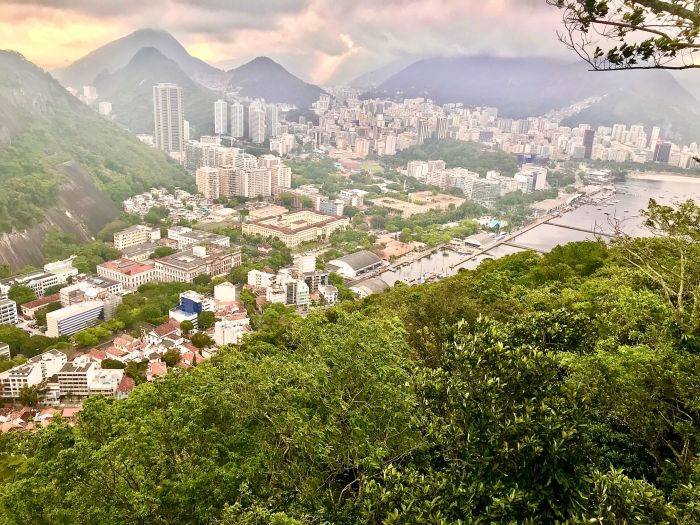 Jill Weinlein Recently the Brazilian government lifted the tourist visa requirements for visitors from the United States, Canada, Austraila and Japan. Now is the time to visit Rio de Janeiro to see the beaches that inspired the Grammy winning song "Girl from Ipanema"...
Thought that all-white kitchen was timeless? Think again.Home design trends come and go — and in 2018, one look that's on its way out could actually cause your home to sell for less. Here's a look at five design trends you'll be seeing more of in 2018, and three it's...